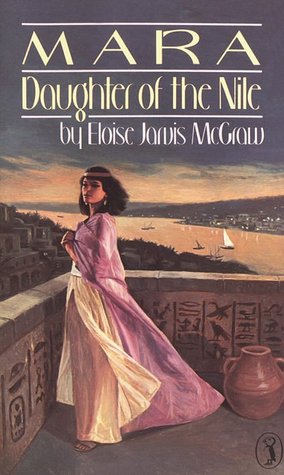 Goodreads Synopsis:
Mara is a proud and beautiful slave girl who yearns for freedom. In order to gain it, she finds herself playing the dangerous role of double spy for two arch enemies - each of whom supports a contender for the throne of Egypt.
Against her will, Mara finds herself falling in love with one of her masters, the noble Sheftu, and she starts to believe in his plans of restoring Thutmose III to the throne.
This is probably my favorite Historical Fiction and YA book ever. It has just about everything: action, romance, spies, pyramids, plot twists, villains, thievery, history, good writing, and even a revolution.
McGraw didn't leave any strings untied and realistically developed the story's three main characters for the better.
It has everything, like I said, but in moderation. The romance is clean, the action is exciting but not too violent, and the writing is light enough for a middle grader.
And it'd make an awesome movie, by the way. :D
Rating: 5 out of 5 stars