It seems spending
less time on the internet works wonders
. At the same time, the internet is a magical place and while it's the last few hours of the day I permit myself to be here, I thought I'd throw together a post about some of the happy things going on in my life.
listening to...
~
La La Land
I didn't know exactly what to make of the movie, but
Another Day of Sun
and
The Fools Who Dream
are extraordinarily uplifting in distinct ways.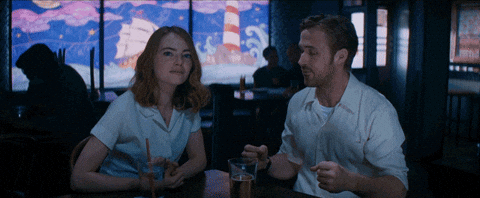 ~Lecrae
Rebel
from 2008 is one of my favorite albums right now.
studying...
~philosophy
And a lot of other things. 11th grade is actually kind of great.
reading...
~
The Secret Thoughts of An Unlikely Convert
by Rosaria Buttterfield
I wrote this on Goodreads....
This is incredible. Rosaria Butterfield tells her conversion story from practicing lesbian and feminist to Christian homeschool mom in a warm but convicting manner that always pointed me back to the One who grants salvation.
Reading this was definitely a highlight of my fall. So good.
~
Institutes of the Christian Religion
by John Calvin
Whew. This is intense, but it's helped me understand my faith thoroughly and joyfully.
~
Much Ado About Nothing
by William Shakespeare
It's always a good arrangement when school assignments are fun. Life hack, though: watch a good movie version of the Shakespeare play before reading said Shakespeare play. For
Much Ado About Nothing
, I'd recommed the Kenneth Branagh/Emma Thompson adaption(well, minus a couple scenes).
watching...
~
The Flash
and
Downton Abbey
(for a second time, yes) with my sister
~old-ish classics like
Jaws
and
The Truman Show
and
The Matrix
, which is old right?
and...
~eating chocolate chip cookies
Semisweet chocolate chips taste so grown up.
~waiting *cough* patiently for snow
~trying out Twitter
You can find me at, https://twitter.com/meredithmayj .
What have you been up to this fall? Are there any songs or albums you're particularly fond of at the moment?