I kissed high school goodbye last week. That was happy. Honestly the reality that I'm a graduate hasn't quite sunk in yet, but that's okay.
I felt so relieved to be done in this xD pc: my sister
I was just hired at Subway, so that'll be a new experience! I've never worked in fast food before, but the discounts are a perk. Oh yeah, that's where the adulting I mentioned comes in. Also learning to drive, budget money, etc. I'm not an adult, so I don't even know if that counts. Maybe minors aren't allowed to adult yet. I should rename the subtitle of this post, "On New Zealand, Graduating, and PRACTICING Adulting".
Other summer plans include reading a lot, studying for the SAT, road-tripping with my family, and Netflix. Maybe I'll do something wild and crazy too, like try running. Who's to say?
This school year, I am going to fly to New Zealand and live there till April.
The pastor who married my parents lives there and so he was able to make arrangements with friends to host me. It'll be so interesting to meet people from a different culture and country but with a similar passion for the gospel.
Besides driving through Canada, I've never travelled internationally before, so it's a huge big plan
I
couldn't have concocted in a million years. But the tickets are purchased and, Lord willing, this thing is actually going down. So yeah, I'm visiting MIDDLE EARTH, y'all.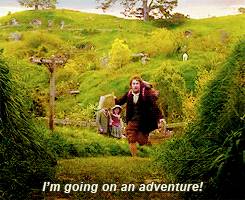 I'll make sure to post pictures and write posts to share the experience. It's pretty exciting.
Also, psa:
Paddington 2
is one of the sweetest, funniest, and most satisfyingly written movies you will see this year. Go watch it and thank me.
How is your summer going? Do you have any interesting stories or -- I don't know-- thoughts to share? Do you like olives(the correct answer is no.)?